SAMIA & GDN INDUSTRIES
Official platform of the KOHLER / LOMBARDINI group
Motorist by trade and specialist in industrial engines for more than 40 years, GDN INDUSTRIES has been an official platform for the distribution of engines and spare parts of the KOHLER Engines / LOMBARDINI Group on the EAST side of France since 1978, SAMIA on the Atlantic coast of France since 1975.
The SAMIA Company acquired in May 2022 the company GDN Industrie. On May 1, 2023 GDN industries becomes a secondary establishment of SAMIA in the Rhône-Alpes region.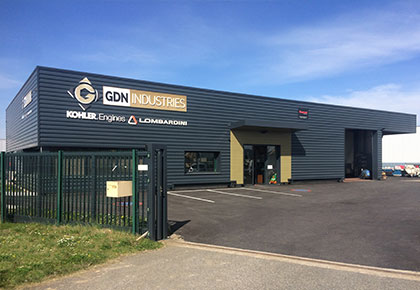 ---
A service
Our team is at your disposal and advise you for more than 40 years.
Reactivity is essential for us, that is why we made a quality commitment which translates through the effectiveness of our hotline.
Repair shop
GDN INDUSTRIES, thanks to its teams, provide the maintenance, the repair, the reconstruction and the preparation of engines, both in our shop and in your place.
Our customers trust us
Our customers are professionals of agriculture, of the construction industry, of the industry, of the no-licence car, medical, armed forces and transportation.